Challenge: Finding A Ubiquitous Voting Medium
Honens discovers, nurtures and presents Complete Pianists—21st century artists for 21st century audiences. So, the non profit group is aware that in the age of mobile, social media, and blogs, offering their audiences a ubiquitous medium to conveniently vote or voice their opinions in competitions can boost ratings and brand interest, made popular by TV shows, such as American Idol.

In past competitions, Honens initially started with the traditional paper ballot voting system where at the end of each competition, the organizers would have to count and tally the paper ballots manually. The time required and potential of human error in that method prompted the organization to look for a more effective solution—a solution that was also easily customizable and wouldn't leave them paying for monthly fees they didn't need in off seasons. And, investing in a specialized voting system could be costly. So, MODISclub's cost effective turnkey SMS system got their attention and vote.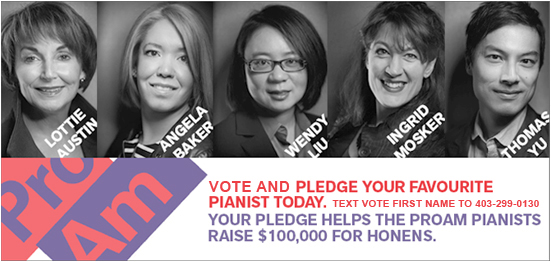 Solution: Solving A Popular Need
MODISclub's Text-to-Vote service could adapt to various voting requirements. The online SMS platform provided Honens the complete solution for running a Text-to-Vote campaign, from registering an SMS number (long code) to setting up unique SMS Keywords for contestants to text to vote. Each Keyword could also set to automatically send out a custom message with web or mobile site links for extra rich content experience.

The option to select a local SMS numbers not only ensured the widest and most dependable cell coverage, each text entry would be just a standard text message with no premium charges—a factor that might affect the response rate.


With the help of MODISclub, Honens further customized the Text-to-Vote system with specific voting categories, and within 2 days, the voting system was tested and surpassed Honen's expectations. MODISclub's self-serve SMS control panel not only allowed the organization to manage the auto-response messaging to fit their brand message, the online system also automatically filtered multiple votes and counted only the valid entries.


Results: Audiences Heard
MODISclub's smart SMS voting system provided Honens data of the entire voting process and final results on the online panel in real-time, saving time for the organizers to focus on other important things during a competition.

Winning announcements were also subsequently communicated back to the same SMS database of voters, which also provided the organization a direct two-way communication channel for feedbacks, comments, and future promotions.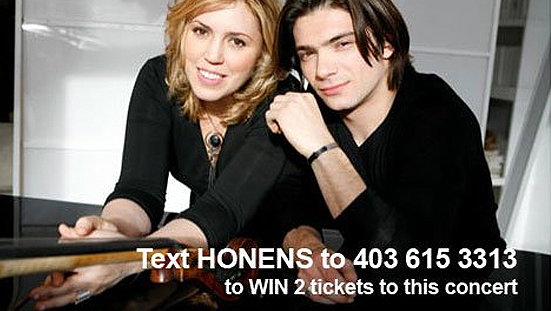 Other similar brands who have used MODISclub's Text-to-Vote
Read More