Challenge: Knowing What Works
Grey Goose knew its target demographic is constantly evolving and wanted to test the extend of SMS's popularity among that age group. The brand wanted to also take the opportunity to promote its new product launch in a specific region with the new media.

To capture students who tend to be on-the-go, the campaign's engagement needed to be simple, accessible, and trackable.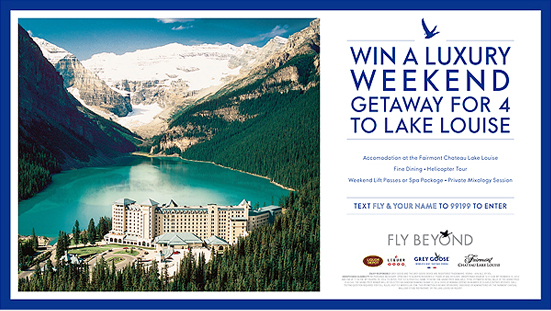 Solution: Keeping It Simple
Grey Goose ended up choosing MODISclub for the pilot project because of the easy setup process, and more importantly the flexible month-to-month SMS plans and low pricing.

Within days, both companies developed a strategy for the Text-to-Win and Short Code was chosen as the SMS number due to its familiarity. MODISclub not only helped Grey Goose with the application for the Short Code's provisioning from the carriers, but also advised the brand on mobile contest's standard rules and regulation.

Included in the program's application was the contest's message flows ensuring that they meet all the carriers CASL (anti-spam laws) requirements. Within three weeks and after a few tweaks, the Short Code mobile contest was approved and launched. It was then promoted at selected liquor stores on posters and displays.

To help Grey Goose analyze the entries, data such as area code, phone numbers, date and time, as well as age group were captured and provided online at MODISclub's portal.


Results: Exceeding Expectations
The Text-to-Win campaign provided Grey Goose some new and exciting insights into their target audiences' preferences. It also generated a powerful permission-based mobile database for future SMS updates, promotions, and brand messaging.

The brand was very pleased with the results, and look forward to using a similar solution for the other brands managed by the same company. Not only did the strategic plan create more buzz and awareness for the new product, the grand prize also attracted new fans and followers for the brand.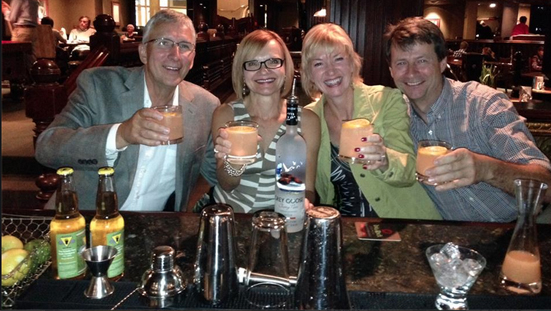 Winners of Grey Goose Text-to-Win Contest.
Back
Other similar brands who have used MODISclub's Text-to-Win